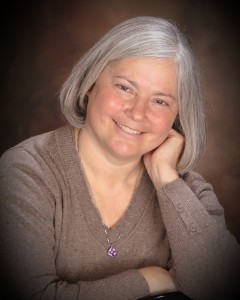 Born with a deep love, connection and empathy with all beings as equal partners on the Earth, I have a special affinity for dogs, whales, dolphins, trees, rocks, orangutans, seals, jellyfish, the elements and birds. My love of nature was easily deepened through growing up on the shore of Lake Michigan and near the city's free zoo. Having the experience of illness patterns starting in infancy and the subsequent management of many years/experiences of health crises, lead me to explore alternative therapies.
1976 started that healing journey – reading Wayne Dyer's Your Erroneous Zones. That opened the world of health, emotions, behavior and spirituality through continued reading, attending workshops and being with like-minded people.
Over the years, some of the forms of complementary  healing and bodywork she has worked with include: Contact Reflex Analysis (CRA), Quantum Touch, Joint Yoga, Reiki, Reflexology, EFT, Aromatherapy with therapeutic grade essential oils, acupressure,  acupuncture, breath work, homeopathy, flower essences, sound work, toning and light/color therapy .
I have a BBA in Finance, an 11 year banking career, and 23 years in county government.  During each of these periods in life, I served on committees whose mission were to improve and enhance quality of service, support and job satisfaction.
Concurrent with my career in the corporate/government world, my interests continue to evolve and branch out. In the animal realm, I started the journey of serious study of animal behavior in 1995, and became a member of APDT (Association of Pet Dog Trainers). To deepen the relationship with my dogs, I attended workshops focused on animal behavior, operant conditioning, health, nutrition and bodywork.  To be of better service to my clients, I continue to take coursework in this continually evolving field.
In 2002, I experienced a series of losses and challenges.  These led to a deep crisis of belief, faith, and spirituality, and the desire for a more spiritually rich life became clear.  For several years, I was thrilled to have these ways of connection and communication with other species, and the health and well-being of my animal companions at the time – Alta, Sadie and Luc. Still, something was missing in my relationship with them.  I wanted a true partnership, one that built on each other's strengths and abilities.
That final piece came in the form of telepathic communication, a concept I first learned about in the fall of 2001. Several months later, my beloved Golden Retriever, Alta, passed.  I worked with an animal communicator during that last week, and received some guidance.  Still deeply grieving 2 months later, someone suggested having an intuitive healing session with a person who worked with the angelic realm – a semi-new concept. 
That session not only lifted the grief but re-awakened my telepathic connection.  I could feel and communicate with Alta and also feel the loving presence of beings from the angelic realm. Wanting to develop this ability led me to Penelope Smith's website.
On the cover page was a photo of someone in the ocean, up close and personal with a humpback whale. Being able to swim in the ocean with wild whales had been something I talked about from early on in life.  So, seeing this was a clear sign that I was on the right path!  In March 2003, that  dream became reality, and the journey of reawakening and deepening telepathic communication began. 
I have taken telepathic communication workshops with Penelope Smith, Asia Voight, Jeri Ryan and Teresa Wagner.  In 2009, I completed the apprenticeship to teach the Basic Course in Animal Communication as taught by Penelope Smith.  I developed my shamanic abilities through a two year apprenticship with Carla Meeske.  After several specific indigenous shamanic workshops,  I settled in with a particular focus on Hawaiian Shamanism through Larry Kessler, whose Family Constellation work was pivotal for for me to heal some family issues. 
I am a certified Divine Coding Advanced Practitioner, as offered by Tammy Andersen, owner of the One Stop Healing Shop.  I received Reiki Master training through the Usui tradition lineage and Mary Preuss Olson.  I became a Oneness Blessing giver in 2010, and had the great fortune to experience 3 days of healing with John of God in the fall of 2011 and again in 2015 .  
My best teacher has been life; what gets presented and how to integrate, learn and grow from the experience.  It is my belief that joy, peace, freedom and world harmony begin with the self, individual connections, relationships and communication.  My gift of the energy of Infinite Joy Now is a synergistic presence. This energy is in the field of all possibilities . From there, space is available to light your unique path of Divine wholeness, connection and unity with all of life.  
I am an avid gardener, love to read, travel, explore and take long walks in the woods to commune with nature.